YOU HAVE CREATED MUSIC, MOVIES, TV OR TECH.
WE HUNT DOWN YOUR ROYALTIES AND RESIDUALS.
YOU GET PAID, WE GET PAID.
OUR APPROACH
Our royalty hunter team pairs out-of-the-box thinking with in-depth music industry experience. We're on the forefront of industry trends and monitor new royalty streams on a continuous basis. Guided by the leadership of Erik Steigen, a music industry veteran with over 20 years of experience in royalty accounting, licensing and music publishing administration, we continue to produce results for our clients.
WHO WE ARE
The Royalty Hunters ® have one common trait: We love to make things right, and we love to find missing royalties and get our clients paid. We also love music, film, TV and technology, so we take great pride in representing some of the leading individuals and companies in these areas.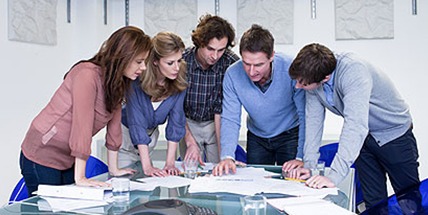 Our mission is to track down and unlock missing royalties.
How We Do It
Our experience working with multi-platinum selling artist, producers and songwriters has taught us ways to find solutions for our clients in a cost-effective way. A royalty hunter knows where the bodies are buried, and how to get to the right people. We follow the leads until payment is made. When we face resistance, our efforts only increase. Our clients provide us with the information they have, and we go to work to make things right.
WHY WE DO IT
The entertainment industry, with its convoluted contracts and royalty accounting structures, makes it hard to know what you are entitled to as a songwriter, producer, recording artist, or filmmaker, and from whom to expect payment. Not to mention all the new income streams in today's digital world. We take great pride in unlocking income streams and finding missing money for our clients, and we do it because you deserve to get paid for your artistic contributions that we all benefit from. It's that simple.
Re-Connecting Lost Income Streams
Over the course of an artistic career, it is not uncommon to change representatives, to have such representatives move offices, or to see royalty payors such as music publishers, record labels or production companies be acquired and sold up to several times. Through such changes, royalties may be lost, sometimes continuous for years and even decades.
We help our clients re-connect with their lost royalty streams.

Establishing New Income Streams
Are you sure you are getting paid correctly, and from all the revenue streams available to you?
We review your situation based on the information you provide us, and we do our own research to see whether you are monetizing your art comprehensively and effectively. Over the past 10-15 years, a number of new income streams have emerged throughout the entertainment industry, some of which are substantial, and through our royalty hunter service we make sure you are maximizing your return by registering and collecting in accordance with what you are entitled to.
We help our clients share in new royalty streams.

Strategic Consulting
How can you avoid making the same mistakes again, and how can you make sure your new project is executed in a way that maximizes your royalty and residual income streams? By working with the Royalty Hunter$ ®.
We help our clients make the right decisions on current and future projects.

Experience Matters
The Nobel Prize-winning author Albert Camus said: "You cannot create experience. You must undergo it."
Our principals' entertainment industry experience over almost two decades has helped develop and nurture our killer instinct when it comes to hunting down royalties.
We have identified and tracked down millions in uncollected royalties, with single client recoveries to the tune of hundreds of thousands of U.S. Dollars.